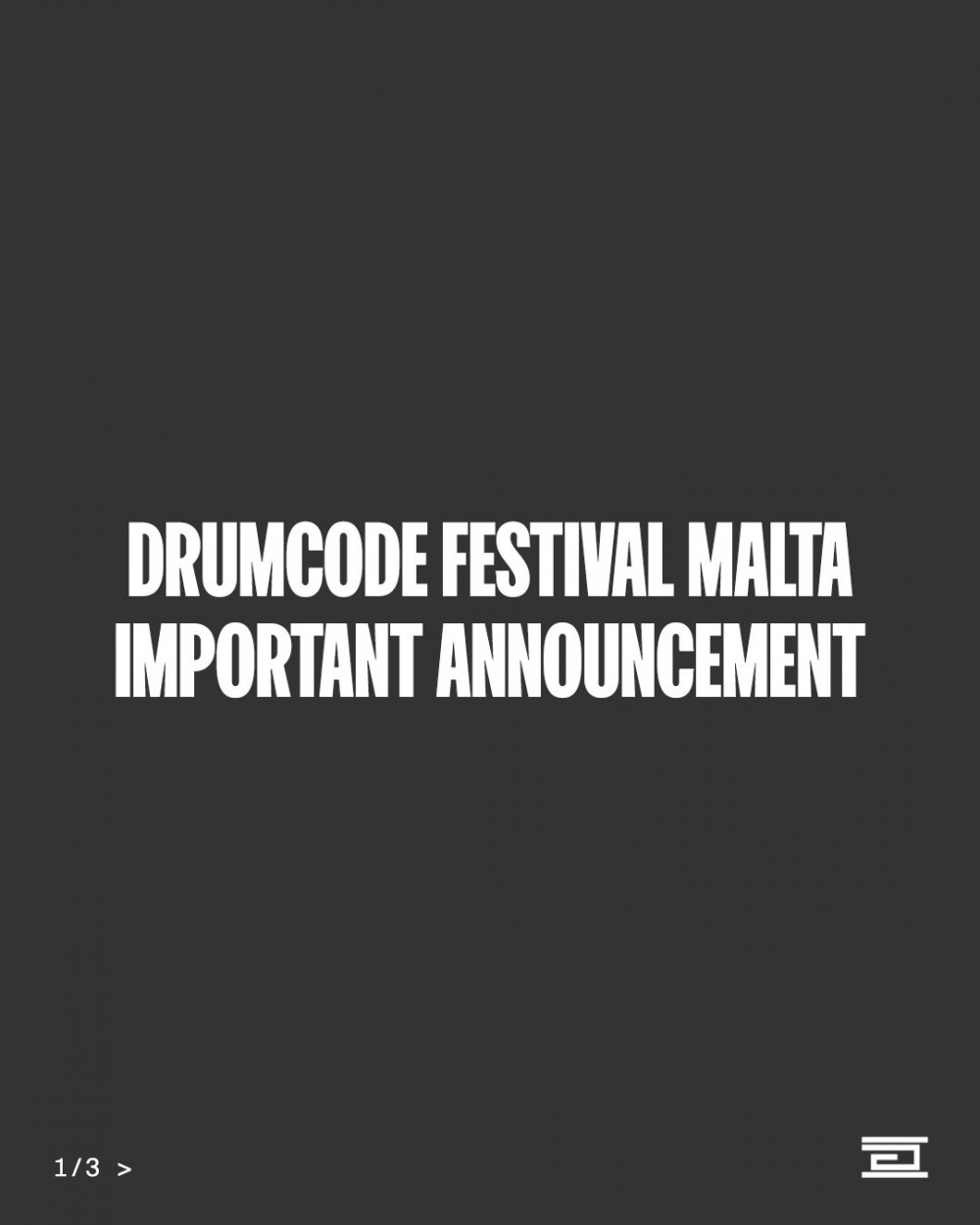 Drumcode Calls Out Pollen After Malta Festival Forced to Cancel
The infamous Pollen events group is under fire once again. This time the events group is behind the 2nd annual cancelation of Drumcode's week-long Malta festival. Drumcode Malta had been heavily publicized in 2021 before being canceled at the last minute. In 2021 the cancelation was blamed on COVID, but now the event is being canceled again. This time the blame is being placed squarely on Pollen's mismanagement.
Drumcode explains that it lost confidence in Pollen's ability to properly host the event after an "accumulation of unresolved problems". The statement explains that there were issues around customer/venue safety, staffing, and financial management that do not meet the Drumcode standard, and Pollen was unable to resolve those issues. Making matters worse, Pollen seems to have gone MIA and Drumcode points out this issue along with the "well publicized difficulties that the company is experiencing".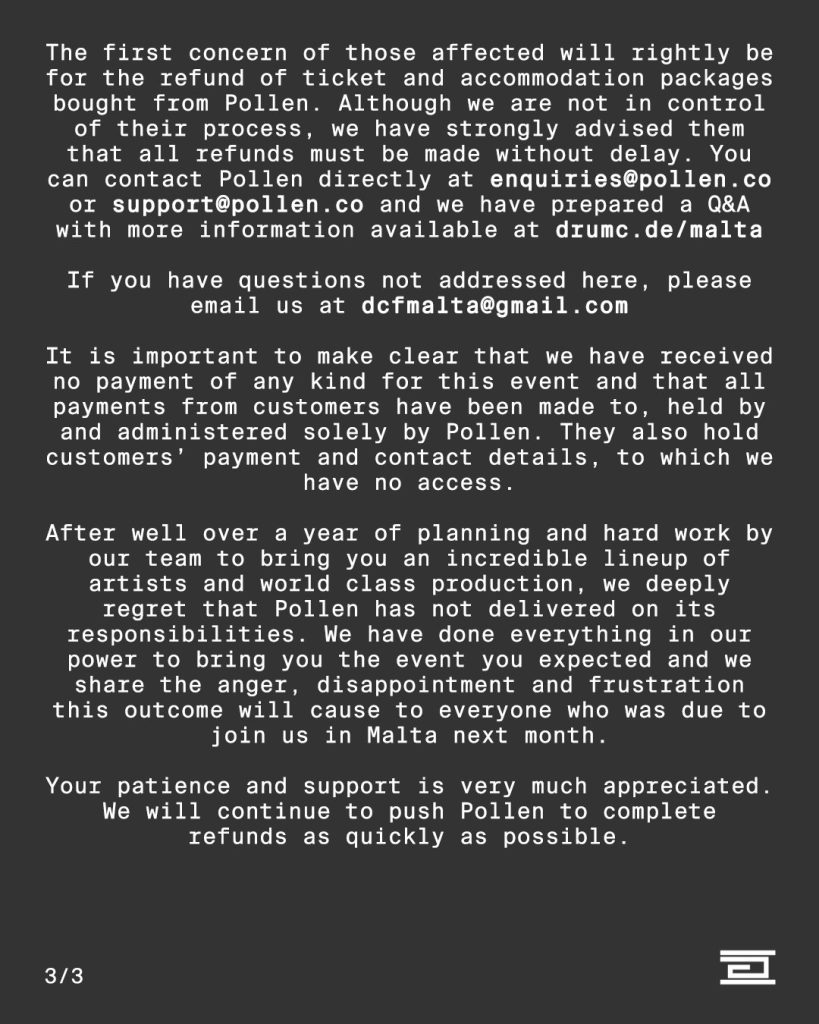 As if that wasn't bad enough, Drumcode explains that it has no control over the refunds. Because of this everyone must contact Pollen for their refunds, and it sounds like Pollen is completely MIA. This is also the reason that Drumcode couldn't just take over the event and keep it running.
Pollen has made headlines in recent months for withholding refunds owed to customers for canceled events. In this case, all of the money spent by customers is in Pollen's hands with Drumcode unable to help. Even worse, flights were arranged separately and cannot be refunded by the group.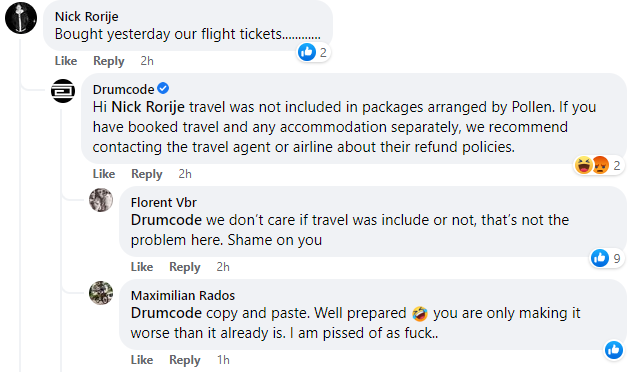 This is just the latest in a series of major last-minute cancelations of Pollen events, after last year's Departures fiasco among others. It's rumored that Pollen is running on fumes and is unable to pay its workforce while exploring options for an acquisition by a larger entertainment group. At this point, it's hard to recommend purchasing tickets for a Pollen festival anytime in the near future.