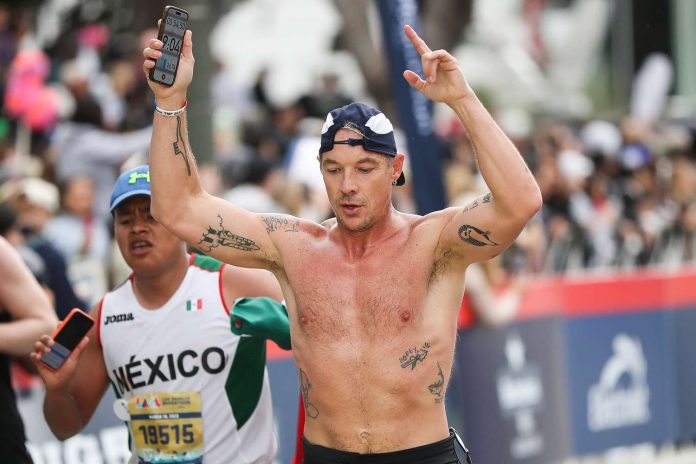 Diplo Completes LA Marathon in Under Four Hours, Beating Oprah's Personal Record
This week in quirky Diplo news, the DJ/producer announced he completed the L.A. Marathon in under four hours, beating Oprah's personal record, which he claimed was his main goal. In a recent Instagram post, Diplo shared several photos and videos from the marathon, stating the most he's ever run before was 11 miles so he 'did what any normal person would do and took LSD.' You can see his full Instagram post below.
In an earlier post, which has since been removed from Instagram but still remains on Twitter, Diplo shared several videos of him before, during, and after the race, one of which includes a video of him adding five drops of LSD into a water bottle.
In 1994, Oprah completed the Marine Corps Marathon in 4 hours and 29 minutes. Diplo noted in his post that he completed the marathon in 3 hours and 35 minutes, although his official time shared in one of his photos noted he did it in 3 hours and 55 minutes. Either way, quite the achievement.