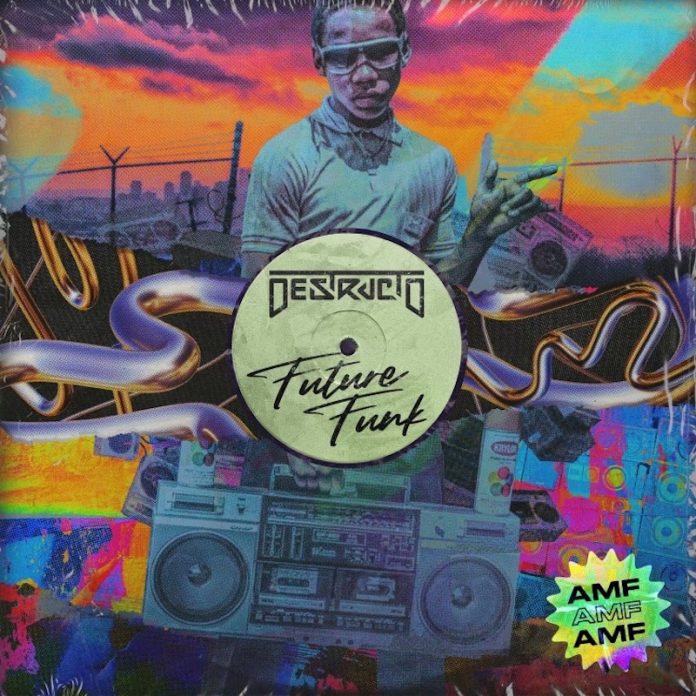 Destructo Drops Nostalgic Three Track Future Funk EP
Destructo, the LA-based electronic music producer and event guru, has been shaping the genre for the past thirty years. He is the founder of the groundbreaking dance music festival brand HARD and now heads his own production company All My Friends, known for throwing celebrated events like the sailing music festival Friendship.
Starting off as a hard-techno DJ and producer in the 90s, working with the likes of Basement Jaxx, Destructo has continuously evolved into the 2010s by blending electro-house and hip-hop with big-name rappers such as YG, Ty Dolla $ign, and Denzel Curry. He has also left his mark on high-profile remixes, including a standout remix of Dolly Parton's "Jolene." And now, after a four-year hiatus since his 2017 EP Renegade, Destructo is back with the Future Funk EP. A truly nostalgic tribute to 80s nightclub music albeit with a modern twist.
Future Funk EP
The Future Funk EP kicks off with the upbeat funk-house track "Perfect Beat,". This perfectly sets the tone for the era-defying sound throughout the EP. Fans got a taste of the EP with previously released singles played by big names like Diplo, Martin Garrix, and Allison Wonderland, including "You're the One For Me" with TroyBoi, "F With Me" with Tima Dee and Chromeo, and "The Future is Faster" under the Misingo project with Doorly and Colour Castle.
Destructo masterfully balances nostalgia for past sounds with contemporary vibes on the Future Funk EP. After having given it a listen, it is clear as day why he remains one of the most revered artists in electronic music. With this project, he provides a glimpse into the future by looking back at the past. In the process showing affection for the sounds of yesteryear while staying current and relevant. In conclusion, Destructo's Future Funk EP is out now on All My Friends, and can be streamed below, enjoy!
Destructo – Future Funk | STREAM