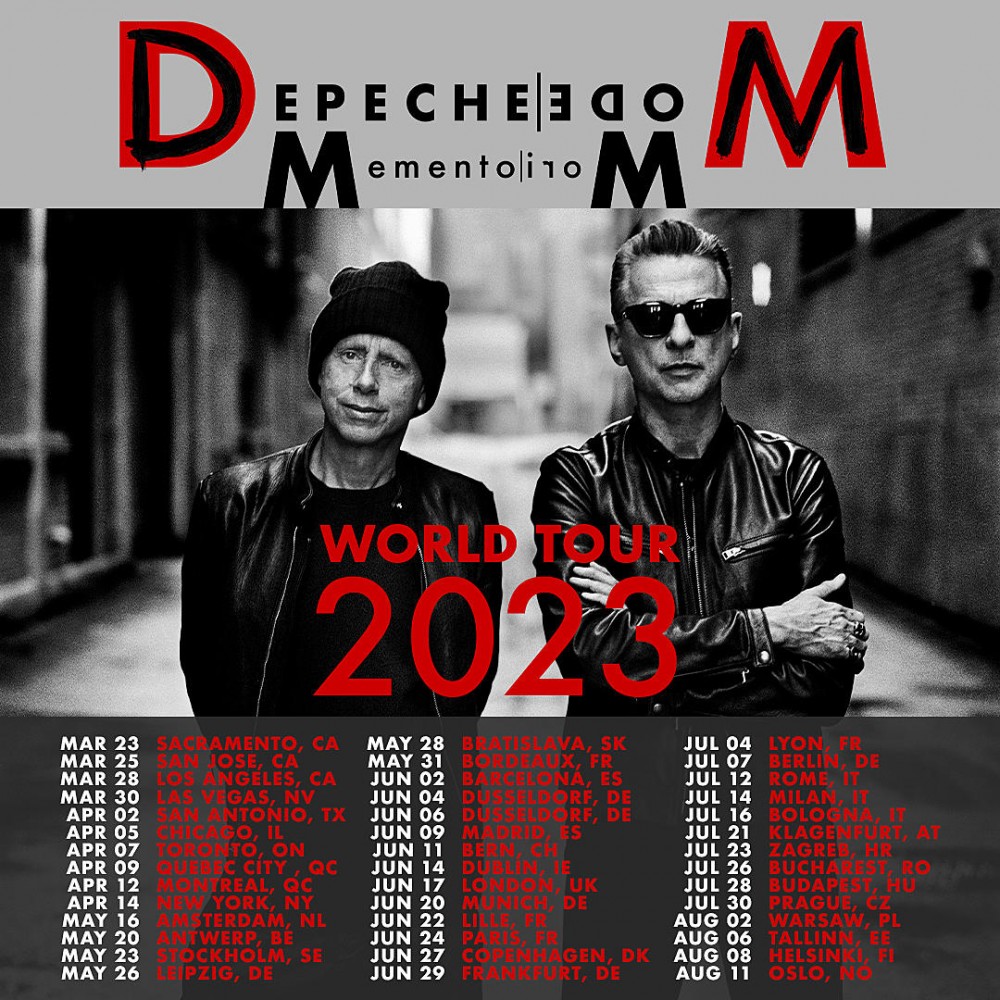 Depeche Mode to Return in 2023 with New Album, World Tour
Depeche Mode will return next year with a brand new album, Memento Mori, and an accompanying world tour.
Dave Gahan and Martin Gore stated during a press conference today (Oct. 4th) at the Berliner Ensemble that they started working on songs during the pandemic, and decided to continue even after keyboard player and co-founder Andy Fletcher died last May.
Much of the album reflects Fletcher's passing, including the title, Memento Mori, which means 'remember, you must die,' a reminder to live each day to the fullest. Gahan and Gore plan to wrap up the album soon, but it's due out around the time the tour begins in March 2023.
Depeche Mode's tour will kick off in Sacramento on March 23, 2023, followed by nine more North America arena dates and over two dozen stadium shows across Europe. You can get more info and purchase tickets here.