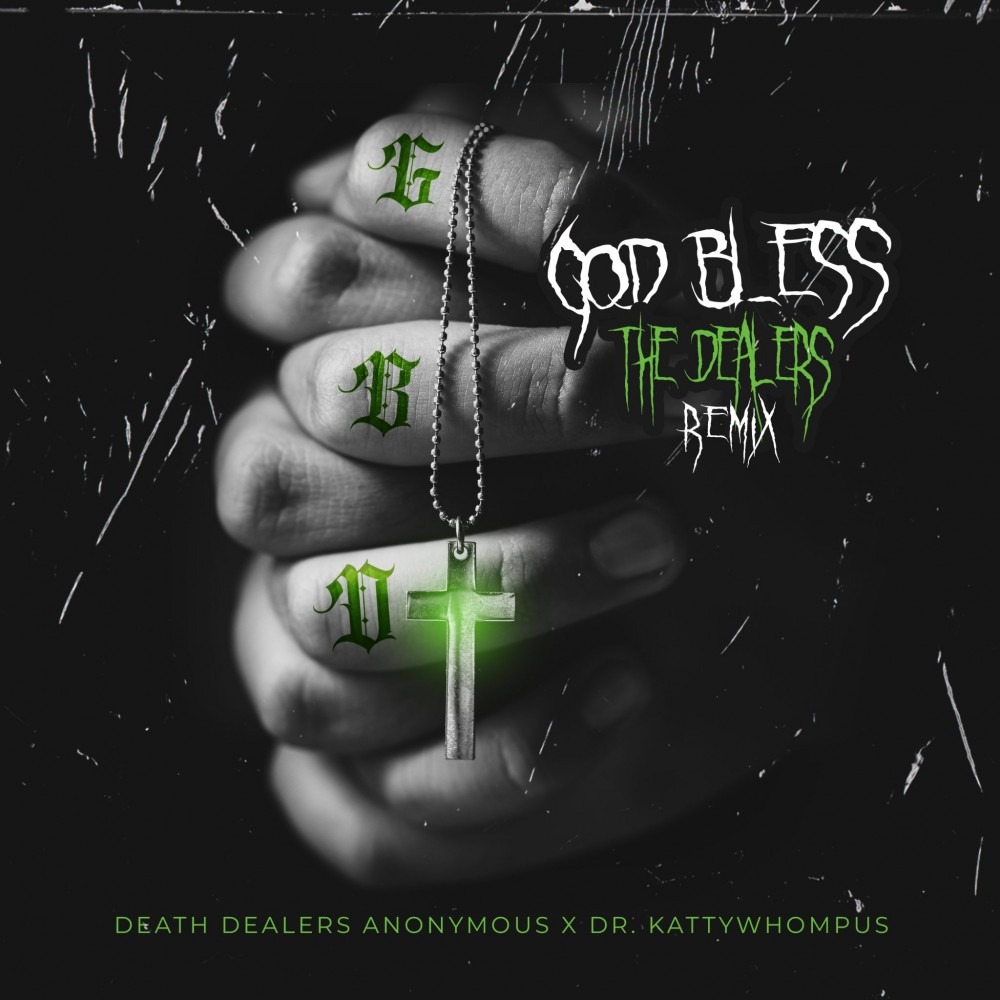 Death Dealers Anonymous & Dr. KattyWhompus – 'God Bless The Dealers'
Death Dealers Anonymous & Dr. KattyWhompus have teamed up on a genre-bending track. 'God Bless The Dealers' is hard rap that meets heavy bass. It begins with cutting beats and clean vocals. An unmistakable Dubstep–Rap blend is in the works with scintillating synths running the background. Pounding drums move around the thumping vocals. As tension begins to rise we are thrown into a double build.
The drop will scorch your body and neck. It is unique and filled with mind-blowing glitches and fills. We all will undoubtedly be blessing our dealers. Death Dealers Anonymous ran these lyrics and Dr. KattyWhompus came in with the flames. You will love the background on these artists on the rise.
Dr. Kattywhompus came to Earth in 2020 to observe the apex species on this planet. In his observations, he recognized the impact music has on humans. To further understand why music is so influential to this species Dr. KW decided to create his own sound to run experiments.
Death Dealers Anonymous is as if you are under attack at every turn, You don't know their identity and you don't need to. Never leaving a trace – not a fingerprint – the Grimey gangsters build anime and horror movie influence into the sounds they make
Make sure to check out 'God Bless The Dealers' below!