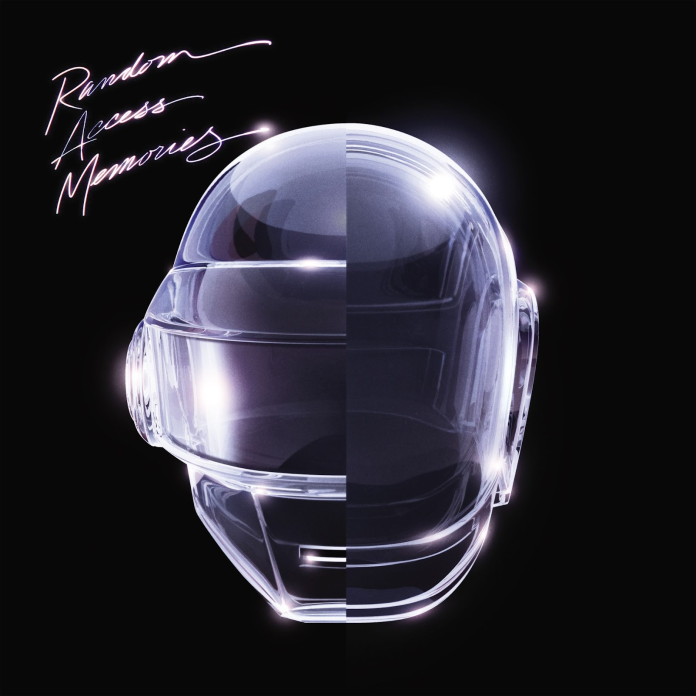 Daft Punk's Random Access Memories 10th Anniversary Edition is Out Now
Following the release of The Writing of Fragments of Time and GLBTM (Studio Outtakes), dance legends Daft Punk unveil Random Access Memories 10th Anniversary Edition, an expanded, celebratory edition of their 5x Grammy-winning, 2x Platinum, iconic last album. With 35 minutes of unreleased music across 9 tracks, Daft Punk shares for the first time outtakes, demos, and unreleased songs from the original recording sessions of Random Access Memories. The new tracks appear in detail in the below track by track.   
Random Access Memories 10th Anniversary Edition is available in multiple formats: 3 LPs, 2 CDs, streaming, and download here.
Last night, the video for 'Infinity Repeating (2013 Demo)' featuring Julian Casablancas+The Voidz was unveiled at a one time unique in person event at the Center Pompidou in Paris. Directed by long-time Daft Punk collaborator Warren Fu, the video features a continuous, evolving walk cycle as an open metaphor. The video is a collaboration among three animation studios (Picnic Studios – London, H5 Studio – Paris, and Light Studios – Paris) with distinct specialties to create the one shot video. The challenge was to seamlessly integrate the work of each studio to create a singular work of art. Seeing each other's work not only inspired and challenged the artists, but also created a sense of community in creating something special. 
Memories Unlocked
To celebrate the anniversary and the album release, Snapchat's AR Studio has created 'Daft Punk: Memories Unlocked', a series of never-before-seen augmented reality experiences, for fans across the world. The three-part experience encompasses a custom AR-generated track reveal of "Horizon", a global treasure hunt in 10 cities around the world in iconic locations noted by their GPS coordinates, and an extensive out-of-home billboard campaign in Paris, New York, Los Angeles, Mexico City, Sydney, London, Liverpool, and Berlin, that contains an exclusive AR experience via QR code. 
Ten years after its release, Random Access Memories continues to draw fans in. New RIAA certifications include 2x Platinum for the album and a slew of singles:  Gold "Doin' It Right" feat. Panda Bear, 8x Platinum "Get Lucky," Platinum "Instant Crush" feat. Julian Casablancas and Platinum "Lose Yourself to Dance" feat. Pharrell Williams.