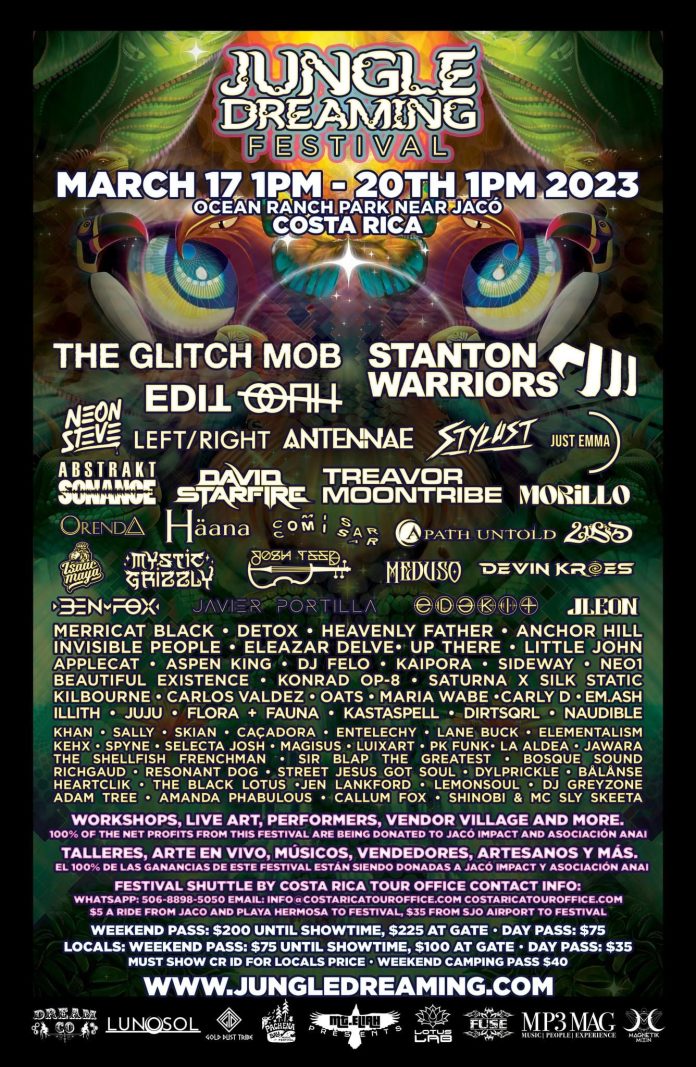 Costa Rica Jungle Dreaming Festival Cancels Last Minute
This past weekend, Costa Rica's Jungle Dreaming Festival was set to welcome attendees around the world to gather for one epic dance party. However, a day before the event was supposed to begin, organizers announced a last-minute cancellation. Due to unavailable permits and venue insurance, the festival was unable to be held.
Festival organizers have released a statement on social media about the cancellation and their reasons for making this difficult decision. Despite reassurance that they would be able to obtain the necessary permits, this was not the case.
"We understand that this announcement may come as a shock to and disappointment for our fans and supporters… However, we want to assure you that we have explored every possible avenue to make the festival happen as scheduled, but unfortunately, we're unable to secure the necessary insurance in time."
This left many attendees traveling for the event in a tough spot. Many had planned accommodations to travel to Costa Rica and booked hotels to stay for the event. With such a late notification about the events cancellation, full refunds for flight and hotel cancellations were unlikely.
"We understand that many people have made plans and arrangements to attend the festival, and we apologize for any inconvenience or hardship this may cause," the statement reads. "However, we firmly believe that postponing the festival is the best course of action for the longevity and sustainability of the event."
Organizers are already in the works of solidifying new dates for the festival. In addition, current ticket holders can use their current passes for the next edition. However, refunds will be available if pass holders are unable to attend.
Stay tuned for more news and information on Jungle Dreaming Festival. Read the full statement below.