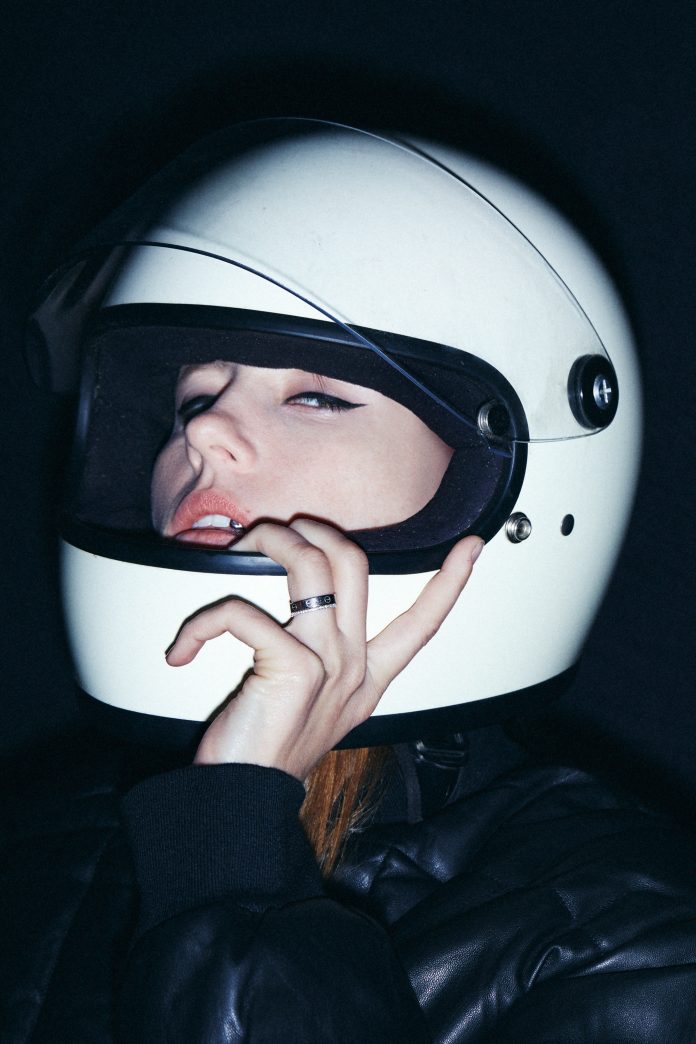 Charlotte de Witte Plans 'Overdrive' NYC Takeover
Techno powerhouse, Charlotte de Witte releases her highly anticipated EP, Overdrive as the anchor to her larger Overdrive Campaign within the KNTXT Label. Following de Witte's breakthrough to the top of the electronic music scene in 2019 with her signature sonic approach that refuses to be boxed in, Overdrive is a reflection of this ethos. The EP aims to showcase street style that is both rough and energizing while delivering high-energy tracks meant to pull listeners into the fast-paced thrill that unlocks one's turbocharged version of themselves.
"While making Overdrive, I didn't fully realize how applicable the lyrics are to my philosophy of life," said de Witte. "The fast-paced tempo, which goes full force without looking back, is all about the feeling of being on the edge and living life to the fullest." 
Best known for her "dark and stripped-back" brand of techno and underground music, DJ, record producer, and label head de Witte pushes the boundaries of the electronic genre with music that has a distinct and unforgettable sound that is uniquely her own. De Witte's innovative ability allows her to seamlessly blend genres and styles that have won her a dedicated fan base and critical acclaim. 
NYC Takeover

De Witte is set to debut the Overdrive EP for the first time at upcoming shows at The Brooklyn Mirage in New York City on May 18 and May 19, 2023. The shows will serve as an ode to the raw fierce spirit that breathes in the corners of the city. The Brooklyn Mirage shows are one aspect within the Overdrive Campaign, which includes a larger New York City takeover, consisting of a KNTXT pop-up apparel store at Extra Butter on the Lower East Side. 
The KNTXT pop-up at Extra Butter, May 16 – May 20, will offer exclusive merchandise and apparel with designs inspired by the EP and feature guest performances from artists from and related to the label. It will also mark the first time KNTXT merchandise will be sold in the United States, making it an eagerly awaited event for fans. 
"Overdrive is a love story between hip hop and techno, it's inspired by both genres, but coated in a techno jacket," said de Witte. "It's meant to be played loud while driving at night and watching the city lights pass by, and where better to experience that than in New York City?" 
Overdrive marks de Witte's first release since her single "High Street," and first EP on her KNTXT label since her last EP, "Apollo" which was released in October 2022 as well as her collaboration with fellow techno artist Enrico Sangiuliano on the "Reflection" EP in March 2023. De Witte had previously worked with Sangiuliano on their remix of "The Age Of Love", which amassed over 40 million streams on Spotify and achieved certified gold status in Belgium. De Witte's other recent releases include her "Universal Consciousness" EP in 2022 and her "Formula" EP in 2021, which featured the chart-topping lead track "Doppler". 
Upcoming Dates: 
KNTXT x Brooklyn Mirage show 1 → Thursday, 05/18 
KNTXT Konnected x Brooklyn Mirage show 2 (SOLD OUT) → Friday, 05/19