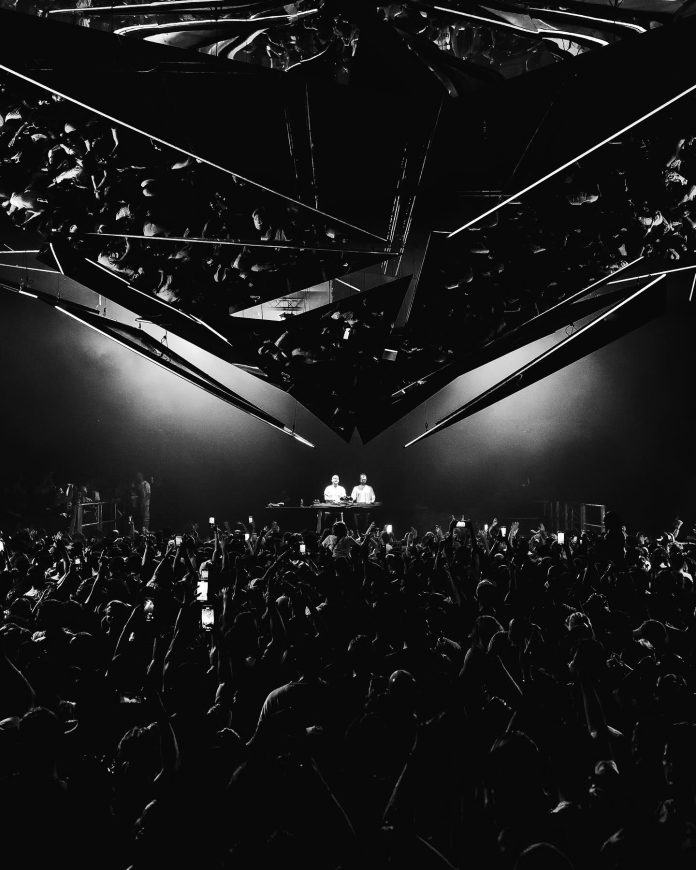 ARTBAT's Essential Mix: A Masterful Blend Of Melodic House And Techno
ARTBAT, the Ukranian DJ duo, has released an ear-pleasing Essential Mix that showcases their talent and creativity. The mix features a blend of ARTBAT's productions, collaborations, remixes, and tracks from other renowned artists.
The mix begins with 'Generation', a pulsating Techno track, setting the tone for the journey. The duo then moves on to 'Tibet', a collaboration with Argy and Zafrir that features tribal drums and haunting vocals. Their remix of 'Return to Oz' by Monolink is a standout track, staying true to the original's haunting vocals while adding a driving Techno beat that elevates the track to new heights.
ARTBAT's collaboration with David Guetta and Idris Elba, 'It's Ours', is a catchy and upbeat track that showcases the duo's versatility. 'Dreamcatcher', a collaboration with Fred Lenix, is a brooding Techno track that features eerie synths and a pulsating bassline.
The mix also features some of ARTBAT's recent remixes, including their take on 'All That Matters' by Kölsch and 'Hypercolour' by CamelPhat and Yannis. The remixes stay true to the original tracks but add the duo's signature sound, making them fresh and exciting.
Aside from their impressive Essential Mix, ARTBAT has made a name for themselves in the electronic music scene. The duo has risen from Kyiv's underground to one of the most in-demand acts on the international circuit. Their passion for music and unique sense of driving, powerful and Melodic House, and Techno have garnered them widespread recognition.
ARTBAT's Essential Mix is a testament to the duo's talent and creativity. It showcases their ability to blend different genres and create a cohesive mix that keeps the listener engaged from start to finish. If you're a fan of electronic music, this mix is to be noticed.
Photo via Facebook: ARTBAT