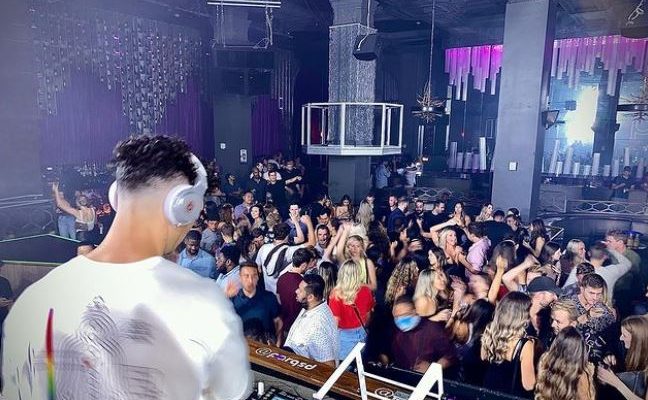 Arnieboyz – An Artist to Watch
As we navigate our way through the residual struggles that the last year brought upon us, we must also acknowledge the positivity surrounding new artists and music that emerged during these tough times. Arnieboyz (Arnold Silva) is no exception – his music made its way onto streaming platforms in 2020, offering vibey, melodic, and original sounds. Whether you are driving in the car, at the beach, or at a bar, his songs are guaranteed to make you dance. As he continues to gain more traction and produce more tracks, Arnieboyz is propelling with undeniable momentum. Musically, he draws his inspiration from artists like Dom Dolla, Chris Lake, Fisher, MK, Avicii, Nav, and Kodak Black. In his own words, "It's not where you start, it's where you're going."
Locally, Arnieboyz has performed at a handful of venues in the San Diego area – where he currently calls home. Most recently, he played at the Hayden James Boat Party in San Francisco, and surely gained some new fans as a result. Check it out down below.
Favorite Tracks
When asked about his favorite tracks he has put out thus far, Arnieboyz had four to offer top of mind. 'Type O' (2020) was the first track he ever made, holding a special place in his heart. This track established a strong starting point for the artist, allowing him to build upon it for inspiration for his future releases. 'Knighted' (2020) is his first club anthem, showcasing his sound versatility and ability to experiment across different subgenres in the electronic music realm. 'Solo' (2021), a melodic, house track, is also accompanied by a music video. You can check it out at the link here. 'Rewind' (2021) is his latest release and a track that Arnieboyz considers "his most interesting song." In fact, when he dropped this track at the Hayden James boat party, the crowd went absolutely wild. You heard him – check out these tracks for yourself!
An Artist to Watch
There is certainly more to come from Arnieboyz, who has dived deep into his passion for music production. As a self-taught artist who spent countless hours in his make-shift studio at home learning his craft, his talent speaks for itself. In addition to his favorites, Arnieboyz's discography features an additional array of tracks. We are stoked to see his growth and look forward to future releases.
Website: https://linktr.ee/arnieboyz
Instagram: https://www.instagram.com/arnieboyz/?hl=en
Spotify Profile