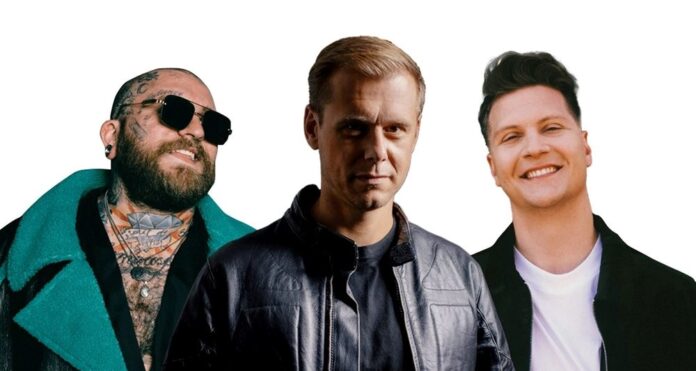 ARMIN VAN BUUREN SHARES MUSIC VIDEO FOR "EASY TO LOVE" !
It's been nearly six months since Armin van Buuren dropped pop-inspired single 'Easy To Love' – a team up with Norwegian hitmaker Matoma and American singer-songwriter Teddy Swims. Today, the highly anticipated music video dropped on YouTube, following its exclusive preview to Armin van Buuren Discord subscribers yesterday.
The 'Easy to Love' music video uses a combination of traditional 3D animation, AI-generated imagery, and green screening to achieve the final aesthetic of the music video. In a world where AI technology is revolutionizing multiple industries, the video combines AI with older traditional artistic styles to create a new type of workflow. Rather than a complete solution to a problem, AI was used as a tool to achieve a specific desired look and the result is something super unique and satisfying to watch.
On the video, Armin van Buuren says "I've been experimenting with AI for some time now and find it truly fascinating to see how far the technology has come since I used it in my 'Computers Take Over The World' AI generated music video and in my tracks. It's crazy what AI can do these days…do you agree?"