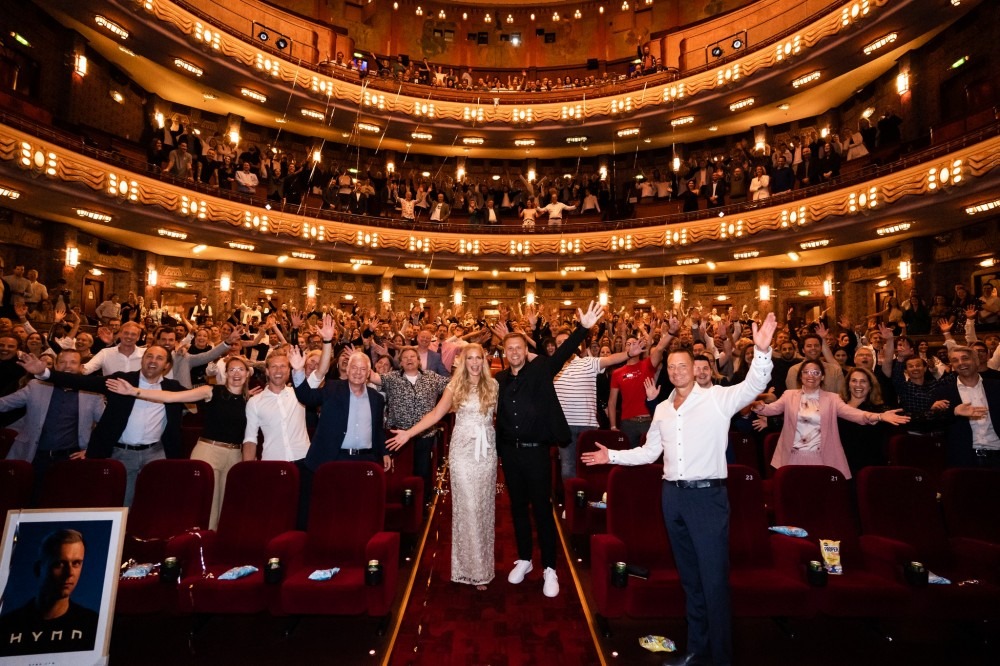 Armin van Buuren Celebrates Live Premiere of His 'This Is Me' Documentary
The legend Armin van Buuren celebrated the premiere of a documentary for his This Is Me shows that graced Amsterdam in early June. The live premiere of his HYMN original film This Is Me, which interlaces his recent concerts and behind-the-scenes footage, took place at the royal theater Tuschinski on Monday. Armin was surrounded by his colleagues, friends and family in a photo with everyone raising their hands for the one-of-a-kind production.
"Such a special night and thankful to all the friends, family, and ambassadors who came to watch the film,"

wrote Armin on social media.
The one-time only worldwide broadcast went down on Thursday through the digital theater and film producer HYMN. The film was produced with 4k and HDR equipment. That resulted in a high quality cinematic experience for viewers no matter where they streamed from. It was co-directed by James Barnes, Nicolas Caeyers and Sander Reneman. They have worked with other musical stars including David Guetta, Dua Lipa and Ellie Goulding. It's not clear if or when Armin's documentary will be available for viewing in the future.
This Is Me shows
Armin played four This Is Me shows, June 2 to 5, at the Ziggo Dome. The three-and-a-half-hour solo shows were truly special to experience. They flashed scenes of the trance pioneer as a young producer and his progression to becoming one of the biggest DJs of all time. Armin brought live instrumentalists, dancers and vocalists including Wrabel, who sang 'Feel Again', the title track of his album trilogy. He mixed his classics with new tracks from Part I and the two other parts of his album to come.
"This film shows the transformation that I've experienced over the past three years, finding a way back to a place of balance by allowing myself to feel again," Armin said. "It's called 'This Is Me' because you're inside my head, joining me on this journey. I hope you enjoy it. This HYMN is a piece of art."