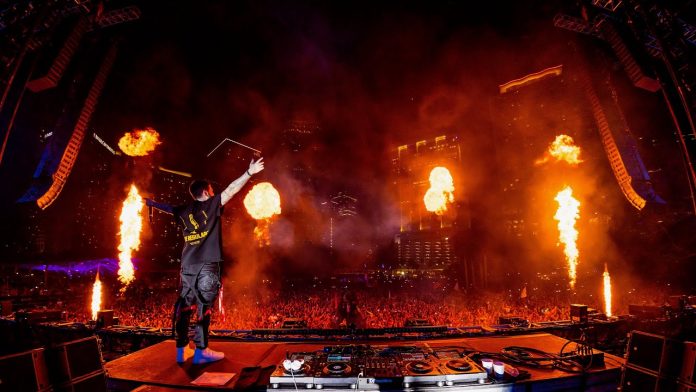 Alesso, Sebastian Ingrosso & Ryan Tedder Tease 'Calling' Follow-Up
It has already been 11 years since the official release 'Calling (Lose My Mind)', the iconic progressive house record that continues to transcend time. Back in 2011, Alesso and Sebastian Ingrosso collaborated for the first and only time in their respective careers to drop the instrumental version of 'Calling'. A year later, Ryan Tedder hopped on the track to create the masterpiece that we all know today.
Obviously, many never even thought about another collaboration between those three artists after 'Calling', but it seems that it will be the case after all. In fact, Tedder recently shared the song on Instagram and said, "Flashbacks. Still love this one.. should we do another?" while tagging the two producers. Alesso did not waste time sharing it on his own story, confirming his will to move forward with the idea. Finally, Ingrosso reshared the initial story of Ryan Tedder, adding a heart emoji to it.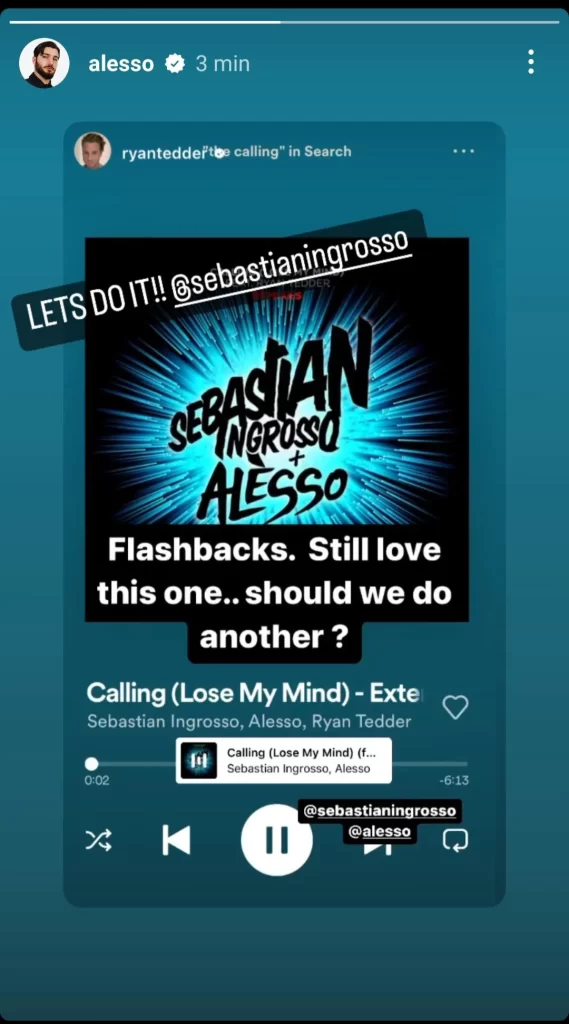 Usually, when artists share these types of posts on social media, it's pretty much a confirmation that the track is already done or at least close to being. Considering the fact that the three artists did not collaborate again for 11 years, throwing the idea of a follow-up of one the biggest dance track in history is a pretty good way to bring the hype up.
Surely, we can expect the sequel of 'Calling (Lose My Mind)' in the upcoming months, right on time for festival season. Whatever the result will be, we can expect to hear it a lot in 2023. For now, you can listen to the classic anthem below.
Stay tuned for more news!