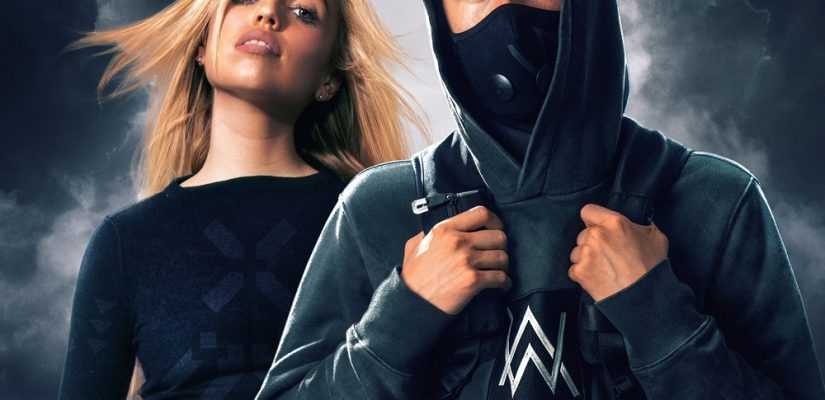 ALAN WALKER JOINS FORCES WITH "MAD AT DISNEY"HITMAKER SALEM ILESE ON NEW SINGLE "FAKE A SMILE" !
BRIT-Awards nominee and diamond-selling DJ/Producer, Alan Walker teams up with the impeccable "Mad at Disney" hitmaker Salem Ilese for their captivating new collaboration "Fake A Smile." The hypnotic track further develops Alan Walker's unique production style, which, in combination with Ilese's honest and vulnerable vocals, showcases why they are two of the most sought after musical acts in the game.
In anticipation for the single, Walker released a 2021 supertrailer in December 2020, exciting fans and gearing Walkers all over the world up for the continuance of the story preceding and following "Fake A Smile." Walker recently announced his global partnership with gaming-industry giant ASUS, proudly presenting as the ambassador for their "Republic of Gamers"-line. In celebration of the release of his new single today, Walker also dropped his new "Fake A Smile" merchandise collection.
Alan Walker who also produced the single offers:
"'Fake A Smile' is a song that I've been working on for a while. I really like the meaning behind it, and Salem Ilese did an amazing job of performing the vocals. She's an exciting artist that I think people should definitely pay attention to in the time to come. Alongside the single, I'm also releasing my new music video which we shot more than 6 months ago. The video further tells the story of the Walkers and the challenges they had to face, and I hope people like this new chapter in the story. I'm really happy with the result and proud of the work done by the entire video team and Kristian Berg, the director who I've worked closely with for a majority of my past videos."
Salem Ilese jumped on the track after connecting with Walker through mutual friends adds:
"Fake a Smile" to me is a song about the people in your life that have the power to pull you out of your darkest moments. Those are the people I keep closest to my heart and whom I wanted to acknowledge in this song. I'm honored to be a part of this song with Alan Walker! We were able to put something so special together from a distance, I hope everyone enjoys it!"
Follow us on socials