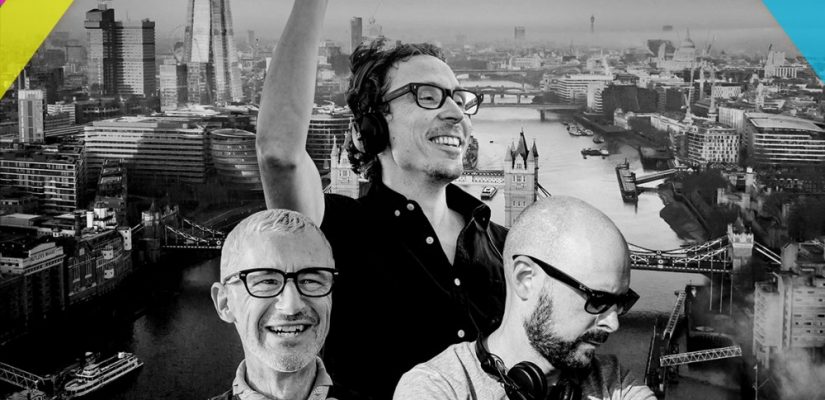 ABGT 450 Set Times Are Here!
ABGT 450 set times are here! Who's going to be joining the electric milestone event taking place at the Drumsheds in London? Saturday, September 4th is right around the corner ringing on the Labor Day weekend. Headliners include Amy Wiles, Pretty Pink, Gardenstate, Trance Wax, Genix, Ilan Bluestone, Mat Zo, and Above & Beyond.
We discovered the set times on Reddit today and you can join the conversation here. Opening up the night is a one-hour deep set from A&B. Following them is Amy Wiles, then Pretty Pink, Gardenstate, Trance Wax, Genix, Ilan, and Mat Zo. Of course, it wouldn't be ABGT without A&B closing. Seeing Mat Zo at an ABGT event is going to be a lot of fun. As the days draw closer, the FOMO gets more real. Some current questions include whether or not the A&B deep set will be pre-recorded from another location as well as if the event will be live-streamed. For those of us not going, it would be a cool thing to see given the last year of digital events. Right now, it looks like the event starts at 7:30AM ET / 4:30AM PT so any video would be much appreciated.
For even more trance fun, there is an official ABGT 450 Warmup Party at London's Ministry of Sound on August 14th. It features Alex Sonata & Therio, Asch Pintura, GVN, Marsh, Naz, Oliver Smith, Stephen Kirkwood, and Sunny Lax. From 11 PM to 6 AM, the fun doesn't stop. Tickets start at £30.00 and can be purchased here. We expect all things Anjuna plus big trance energy. And an epic closing set to follow. Check out the set times below and get excited!